The History of Marching in Otago
For over 70s years marchers from the Otago region have enjoyed hosting teams from afar and also travelling to other cities to compete.
The sport first grew in popularity during the 1960s with hundreds of teams across the country. The sport expanded to include younger age groups as interest grew. The competition was taken very seriously on the field but off the field the teams had a healthy rivalry with competing teams often sharing a bus to various competitions.
Leisure marchers today talk only of fond memories of their marching days, the friends the made and the places they travelled to. The sport continues to offer the same opportunities to travel and make friends as it ever has.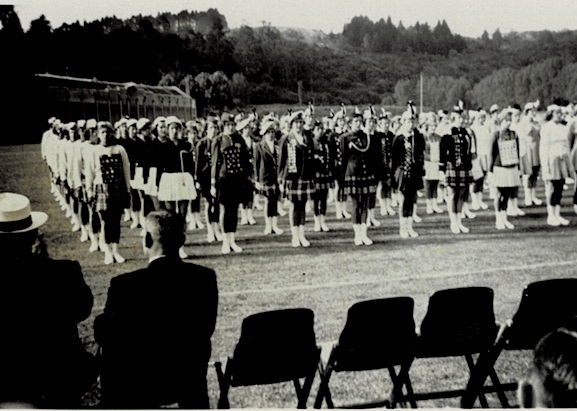 The sport of marching in New Zealand has reduced in size but remains a much loved activity for marchers young and wise. The competition remains as fierce as ever and teams can be found across both the South and North Island.
If you'd like to learn more about marching in New Zealand, visit the Marching New Zealand website for more information and history.