Onyx Militaires Under 18s
About Us
We are a team that's dedicated and focused on working to be the best we can. We welcome new members regardless of their experience in the sport. Our aim is to build a strong team culture, to develop life-long friendships and to encourage our marchers to be the best they can be in a safe and encouraging environment.
A Bit of History
The Onyx Militaires Under16's started in 2003 when the majority of our U12 team needed to move up a grade due to age.
Over the years our Under 16s team has had many successes. They have won multiple South Island technical and display titles and regularly qualify for the Championship section at the National Champ. They have also won three New Zealand Championship titles in 2012, 2014 and 2018.
What to Expect?
New team members can expect to meet coaches that care about them as people. We value what each marcher has to say and contribute. We practice fairness but also set expectations for discipline and hard work. We have knowledgeable coaches who enjoy coaching and working with the team to improve their technical skills. We encourage their creativity in the display section. You can expect hard work but also lots of fun and friendship while we build a strong team culture.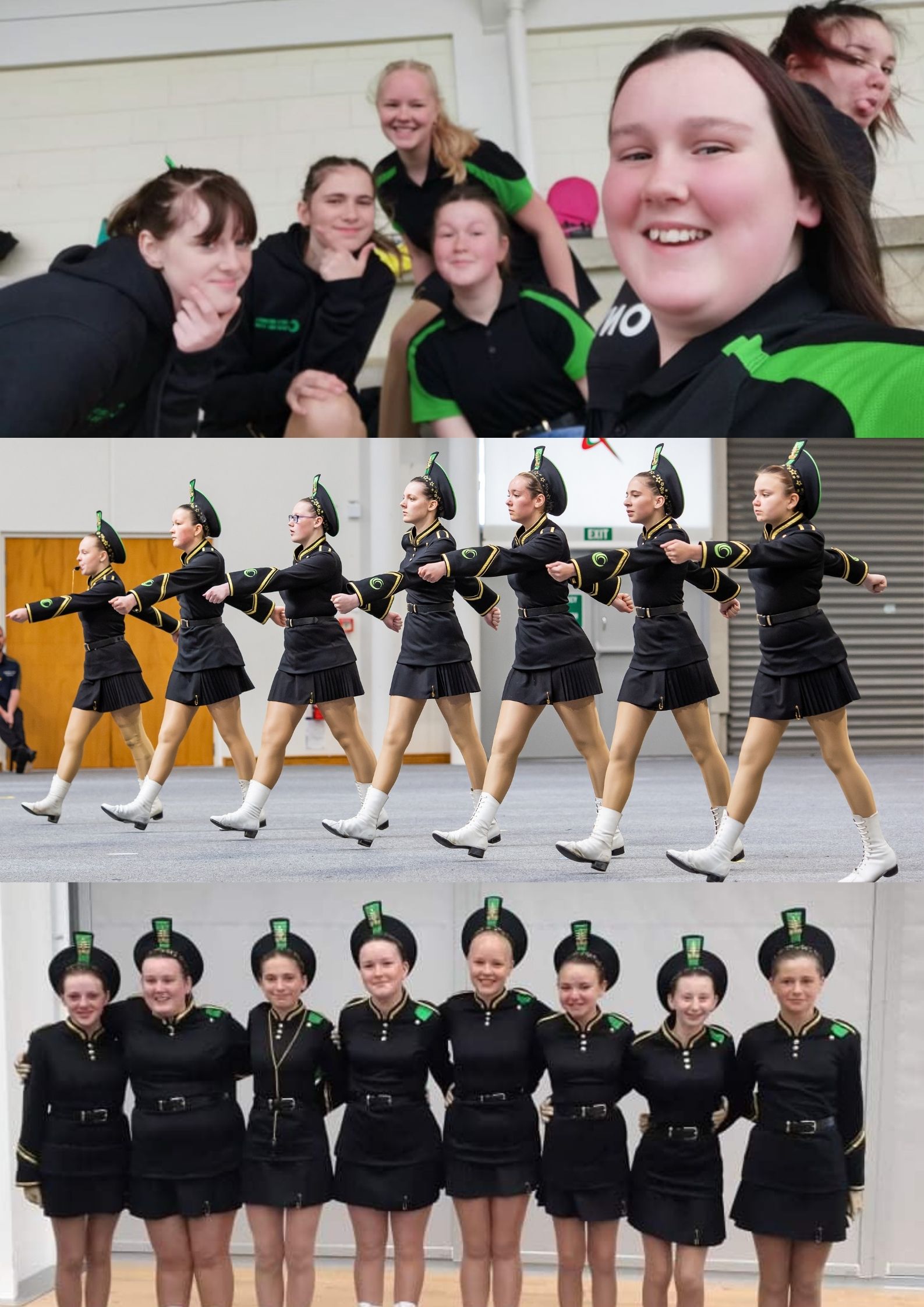 Onyx Militaires Under 16s Chaperones
Karen Robertson and Amanda Wright
We have been chaperones for the Onyx Militaires Under 16s for over 4 years. Our daughters marched so we have both been involved in marching for many years. 
One of our main tasks is to make sure the uniforms fit the marches correctly and are washed and pressed for competition days. We ensure they get enough food/fluid so they will perform at their best. We are also their sounding board if there's an issue they want to discuss or anything they need advice/help with.
We make sure they're feeling physically and mentally good. When we go away to local or national competitions we are like their second mums. They can always come to us for anything, they are our priority. 
We love watching them grow and change. At the start of the season, they are all full of nerves, hopes, and dreams. We see their confidence and skills grow throughout the season. We have lots of laughs when we're on the road, especially when travelling in the vans. All of them are truly special. Being able to assist in their growth is amazing. We love being a part of the extended team.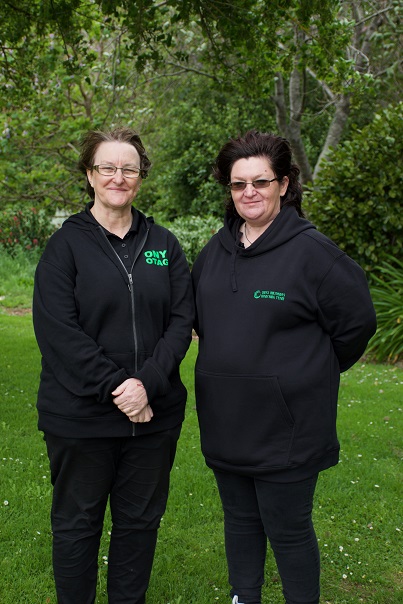 Onyx Militaires Under 16s Coaches
Tracey van Stijn and Michelle French are the Co-Coaches for the Onyx Militaires Under 12s team. Click on their pictures to learn more about them.