About Us
Our team consists of a dedicated group of individuals who are 30 years and older. Most have marched through the grades but we have also welcomed people completely new to the sport.
The Masters team is a great option for those returning to marching after time away to bring up their families. We are a competitive team, we work hard to be at our best for competitions. We aim to improve week to week but at the same time we like to have fun.
A Bit of History
Previously the team did not have a display phase which they have now added and update each season to keep it interesting.  In the 2020-2021 season we were the 4th champion team at the New Zealand Marching Championship.
What to Expect?

Marchers who join this team can expect to meet a group of serious competitors who also like to have fun while practicing, fundraising and competing.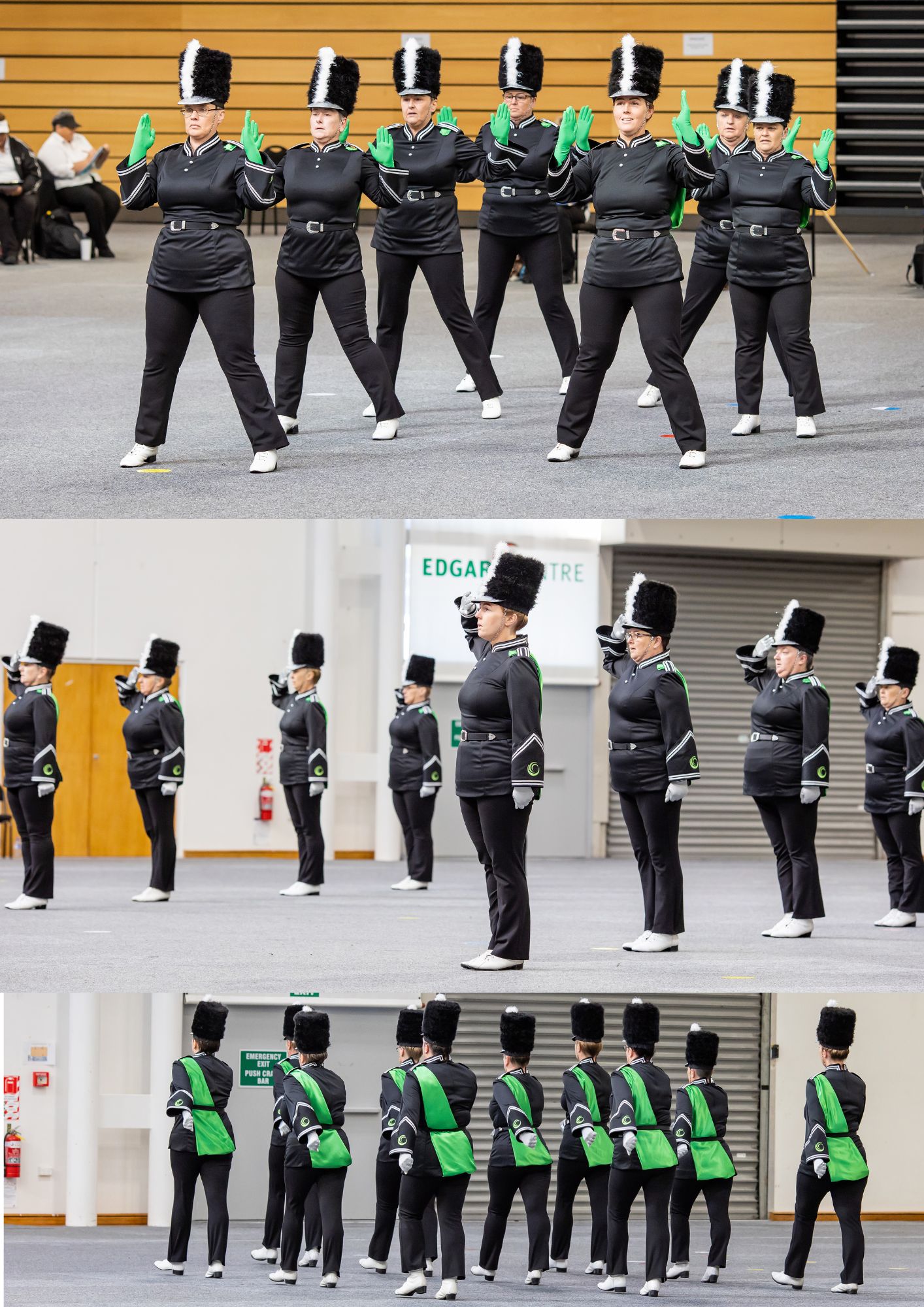 Onyx Militaires Masters Coach
Jenny Kennelly is the coach for the Onyx Militaires Masters team. Click on her picture to learn more about her.