Onyx Militaires Under 13s
3About Us
We focus as a team on learning to march in a safe and encouraging environment. We aim to teach marchers to evolve their skills, make new friends and to compete to the best of their ability.
A Bit of History
The Onyx Militaires Under 13s team formed in 1996 and has competed every season since. We have now surpassed our 25th season. When the team first formed it took some time for the marchers to reach a standard where they could compete with other teams at larger competitions. Over the years we've been in both the 'Bowl' competition and the 'Plate' competition at Nationals. We won NZ Champion Under 12 team in 2014 and since then have moved up and down in our placings as marchers moved up grades and newer marchers joined the team.
What to Expect?
We tailor our coaching style to match each marcher's abilities. We teach them the skills they need to compete at the competitions. We expect our marchers to always help each other while respecting the boundaries given to them during our sessions. We spend a few months learning our routines then we start competing locally all the while building up to travelling out of town for South Island Championships and NZ Championships. New marchers should expect to learn additional skills such as team work, co-operation, concentration, discipline, confidence, while also having fun.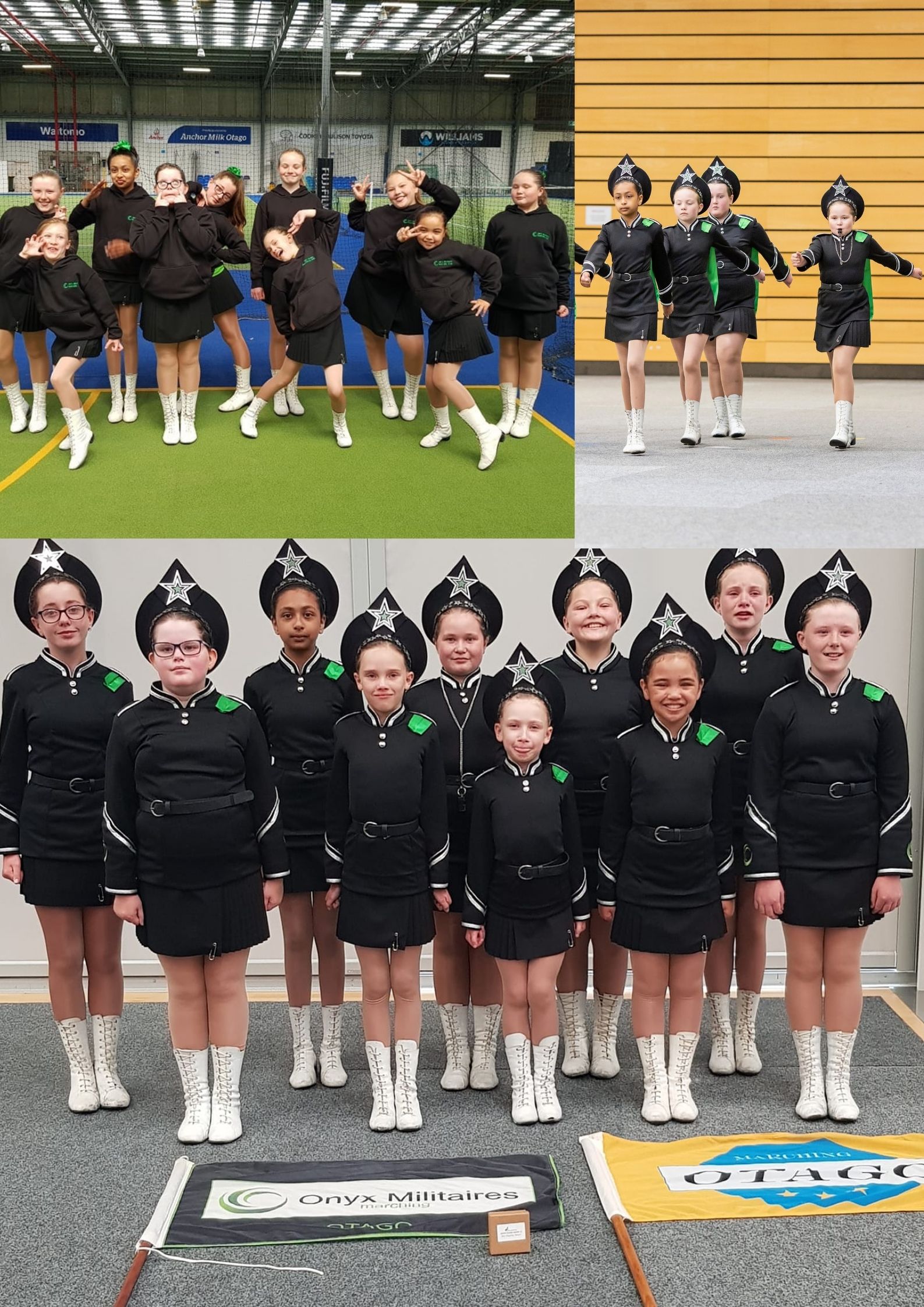 Onyx Militaires Under 12s Chaperones
Toni MacPherson and Jenny Brown
We have been chaperones for the Under 13 team for over 14 years together. Jenny has been a chaperone for more than 27 years. Neither of us has marched but we had relatives that did and also our own children so we've been involved and around marching for a long time.
Our job as chaperones is to after the marchers and we also look after the uniforms. The uniforms include jackets, skirts, hats, tights, underwear, gloves, and the whistle. We carry spares of everything we need including hair ties and clips, gel, combs, sewing kits, and many, many more little things that we might need. We are there for anything the marchers may need or want to talk about. We help the coaches should they need anything as well.
We enjoy the role very much. We love the marchers, the travel, the fun, and the people we have met.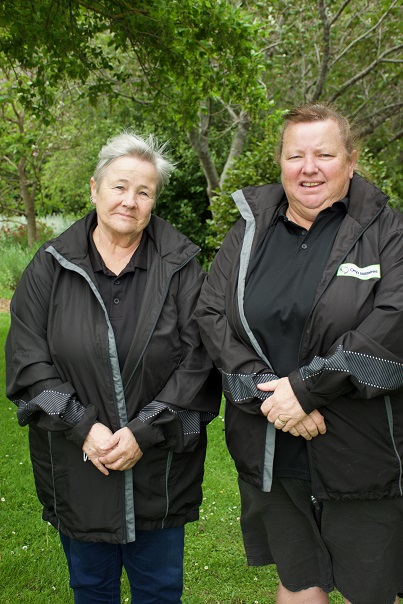 Onyx Militaires Under 13s Coaches
Tracey van Stijn and Michelle French are the Co-Coaches for the Onyx Militaires Under 12s team. Click on their pictures to learn more about them.